MemberPass®
A seamless authentication experience
in all financial interactions.

MemberPass® Digital Account Authentication
Control and prove your identity with MemberPass, a smartphone app that allows you to conduct secure transactions in person, by phone or via VideoTeller. Once you enroll in MemberPass, you can easily conduct any secure transaction without presenting identification. MemberPass protects you from identity theft and fraud for all 4Front transactions.
Protect yourself from identity theft and financial fraud.
Enroll in MemberPass® Today! View more information or download the MemberPass® app to enroll today!
---
Benefits:
Protects against identity theft and fraud
MemberPass is a trusted way to protect your accounts and ensure that no one can access your accounts by pretending to be you.
Makes financial experiences convenient and stress-free
MemberPass is a simple, secure replacement for identity verification questions, like your birthday or Social Security number.
Offers full control over all of your personal information
With MemberPass, your personal information is stored on your smart device, and safeguards it from being hacked or otherwise compromised.
Proves it's you in 15-seconds or less
MemberPass is a faster, more efficient frictionless identity verification process.
Identifies you quicker, easier, and more securely in every interaction
MemberPass is one verification method to provide a seamless authentication experience in all financial interactions – call center authentication, loan applications, credit cards, branch visits and more.
Provides enhanced security with biometrics in the MemberPass app
MemberPass is an identity authentication method that works through the MemberPass app. Installing the MemberPass app on your mobile device is easy.
---
How do I use MemberPass once I'm enrolled?
Use your MemberPass the next time you call, chat, or visit us instead of showing your ID card or answering security questions. Verify securely in seconds. It's as easy as 1-2-3.
Your Credit Union will send a push notification to your phone.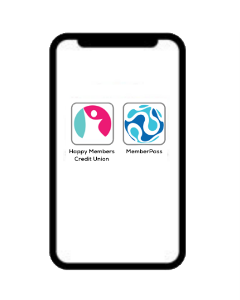 Log in to your MemberPass app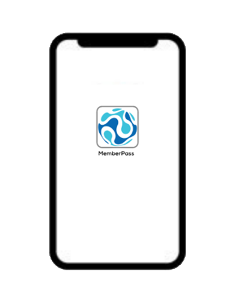 Then just one simple tap to acknowledge it's you, and you're done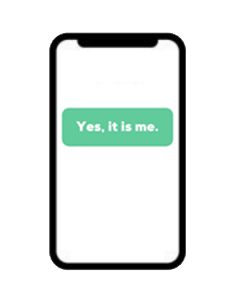 Is there a fee to enroll or use MemberPass?
No, your credit union is providing MemberPass free of charge to members.
Can MemberPass be used on both Android and iOS devices?
Yes, it will work on smartphones running the following:
Apple iOS 10.3 and above (iPhone 6 and above)
Android 6.0 and above
What happens if I lose my phone?
If you lose your phone, your personal information in MemberPass remains encrypted and protected. Since it requires your biometrics to access and share your credential, anyone else who obtains your mobile device will not be able to use your MemberPass ID.
How do I delete my MemberPass?
You may delete the mobile app from your mobile device. Your personal information will be permanently removed from your device and you will no longer be able to use your MemberPass.
Can a joint member use MemberPass?
Yes, as long as you are a primary member of the credit union, you may use MemberPass to authenticate your identity and get support on accounts for which you are a joint member. If you are not a member of the credit union, however, you will not be able to use MemberPass even if you are a joint owner on a credit union member's account. You may still contact us to receive support; however, we will use other methods of authentication (picture ID or security questions).