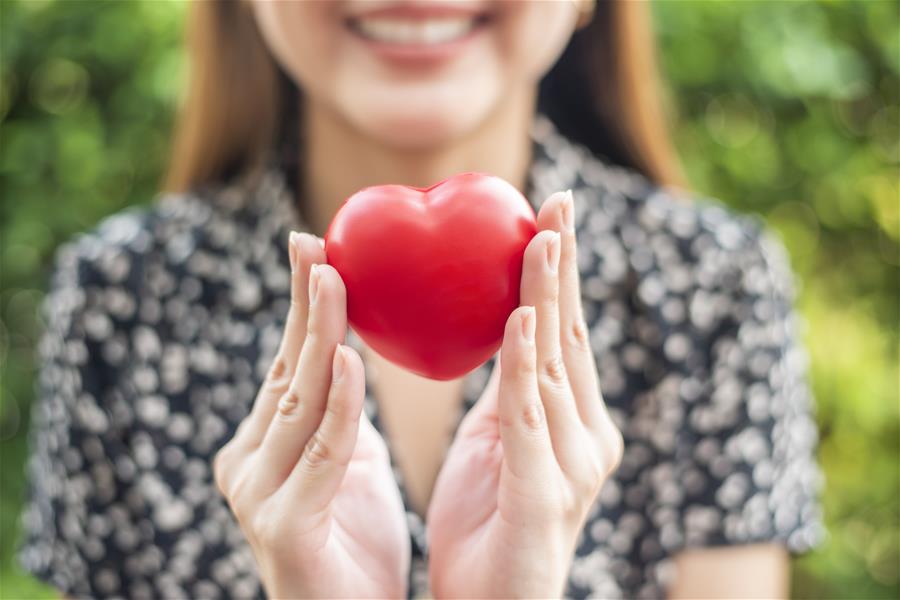 Empowering Change, Amplifying Impact
Welcome to 4Front Foundation.

Founded in 2021, the 4Front Foundation aids nonprofits in providing services to the community and supports education through scholarship and financial literacy programs. The Foundation also works to create innovative programs for our members and to increase our outreach and impact in the community. To contribute to the community, follow the donate button below and support one of our following pillars.
Donation acceptance will be back in the near future.
How we impact our community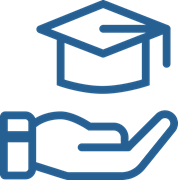 Scholarships
The Foundation offers scholarships for high school students who volunteer in the community.
The 2023 application cycle is now closed. Look back in 2024 for more scholarship opportunities.
---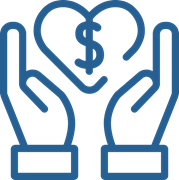 Financial Wellness
The Foundation provides a Financial Wellness Webinar Series on various topics to help you manage your financial journey and achieve your goals. Our trained educators offer financial literacy workshops and other educational programs throughout Northern and Western Michigan.
---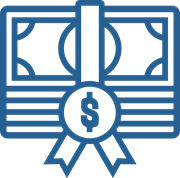 Grants
The Foundation provides monetary grants to select nonprofit organizations.
Our 2023 grant cycle is now closed.
2022 Grant Recipients
In 2022, we awarded $25,000 to 5 area non-profits. Hear from Northern Michigan Equine Therapy, Hand2Hand, and Cheboygan Habitat for Humanity about how community support helps them continue their essential work.
---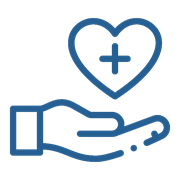 Emergency Crisis Relief
We know it's important to plan for the unexpected, which is why the Foundation is prepared to help communities with relief when faced with a crisis.
---
2023 Evening on the Diamond Gala Highlight Reel
Our inaugural event had an incredible turnout. Guests joined us for a night under the lights at Turtle Creek Statium for casino games, baseball-themed games, a silent auction, and delicious food. With the help of our guests and sponsors, Evening on the Diamond Gala raised over $45,000 to give to this year's grant and scholarship cycle.
Click here to view more photos from the 2023 Evening on the Diamond Gala.
Introducing Foundation Executive Director, Rachel Hunter, MBA
A tale of cornfields. More cornfields. Cactuses, and finally, to the woods of northern Michigan.
Rachel Hunter is currently the Chief Marketing Officer at 4Front Credit Union as well as the Executive Director of its philanthropic arm, the 4Front Foundation.
Rachel's family vacationed in northern Michigan, but she grew up in rural southeastern Michigan surrounded by cornfields. Seeking new vistas, she enrolled at Indiana University. Oops, more cornfields. There she earned her undergraduate degree in Marketing and her Master of Business Administration (M.B.A.) degree with a Marketing emphasis.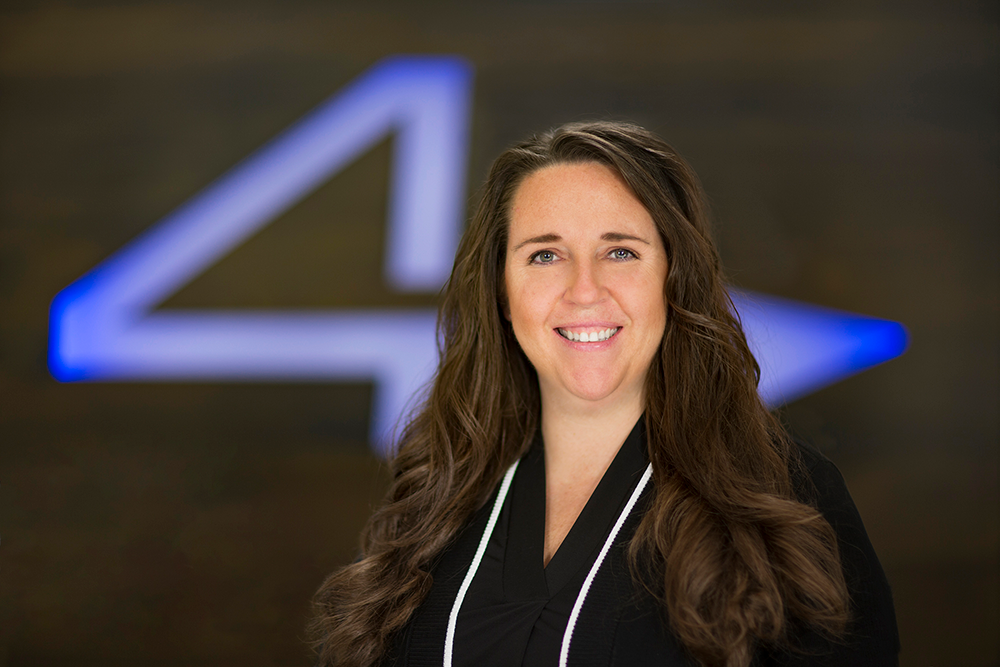 From there, Rachel moved west to Phoenix, Arizona, where she led the Desert Financial Credit Union's marketing team in internal and external branding. Her laser focus on brand awareness, reputation, and brand strategy raised Desert Financial's profile and membership. Her success hinged on her philosophy of "make it smart, keep it simple".

Leading the 4Front Foundation is a dream come true for Rachel. The Foundation fundraises for scholarships, grants, and financial literacy throughout 4Front's membership footprint. Rachel has spent most of her career on committees and boards of nonprofits, and she is currently serving with the Elk Rapids Rotary Club and the Cherryland Humane Society's marketing committee. Giving back is in her blood.
In her spare time, Rachel hikes with her family and her dogs. Scratch that. She has no spare time.